Learn how to get the
best out of your assessment data.
Get the best out of

your assessment data.
Assessment data can be intimidating. We get it. That's why we have data coaches.
As former teachers, we understand what you want to achieve. We also understand your data, your software and how to help you get the most out of both. At school. Onsite. Or online.
How Datacoach works.
Let's talk data.
Discuss your data situation and goals with our Datacoach team.
Plan your session.
Together, we'll arrange when, where and how to conduct your coaching session
Build your tutorial.
Our team will create a seminar session based on your requirements.
Grow your knowledge.
Your data coach will deliver your tutorial, answering your questions all the way.
The quickest, easiest way to
demystify data.
Built around you.
While we have a range of ready-to-go coaching sessions, we'll tailor your session to suit you and your goals.
Qualified data coaches.
Our coaches are former teachers who know the classroom, assessment data and your software inside-out.
How about a Data Day?
Why not hold a Data Day at your school, with a specially curated series of coaching sessions for your team?
Don't just become data literate.

Become data confident.
Turning data into targeted group and individual learning plans doesn't have to be a headache. In fact, with our data coaches helping you manage and analyse your assessment data, building learning plans will be quicker and easier, freeing up valuable time to focus on your students.
See how Byford Primary used their data
more intelligently.
Some of the schools we support.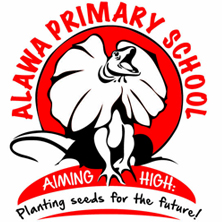 Frequently asked questions about Datacoach.
Do you send data coaches to us? If so, how long for?
Yes, we send our coaches to schools across WA. Sessions are usually one hour long, but we can
create and curate a series if you'd like to arrange a Data Day for your school.
Can we access data coaching remotely?
Yes. We often support and coach teachers via Zoom. Or we can host your coaching session at our
rooms in Subiaco. We'll work with you to find the best format for your session.
Will we have the same coach for all sessions?
That's our aim. Our data coaching support is all about harnessing assessment data to realise
teaching goals, so the human connection between our coaches and teachers is important.
How do I book a session?
Please contact us at 9284 0041 to speak to our friendly staff.
Get in touch with our

datacoach team.